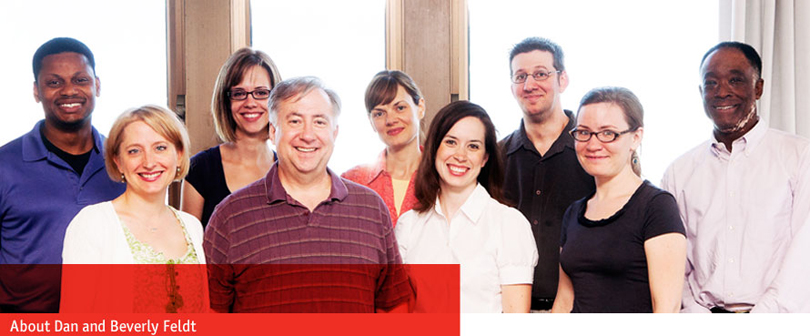 DAN

Dan's been working in corporate training for over 25 years. He's the chief designer and director. He enjoys collaborating with clients and inventing new practice techniques.

BEV

Bev's the company's writer. She often facilitates practice sessions, where her experience in theatre improvisation helps. She loves the energy in the room when learners work with interactors.
Dan and Beverly Feldt are a husband-and-wife team who founded Workplace Interactors in 1998.
The interactors team are all professional actors, many of whom have been part of the company for years. They're skilled in Workplace Interactors practice techniques. See their pictures on our Facebook page.